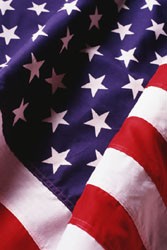 Federal National Funding is a full-service financial advisory institution. Our agency provides comprehensive information about the various federal, state, financial and insurance programs. Our focus is to empower our clients with trusted customized financial solutions for their specific situation. With over 20 years of experience, our intensive training equips your advisor with the knowledge required to evaluate your circumstances and offer a personalized plan of action giving you peace of mind, knowing you have made the "right" financial decision.
We welcome you to navigate through our website and utilize the tools provided.
Please visit our "PROGRAMS" section and get pre-approved with no obligation or should you have specific questions, call us today at 1-800-774-3056 and speak to one of our qualified financial advisors !
At Federal National Funding, we follow the "Three S's" approach to investing;
Safety of Principal:
We only utilize institutions where preservation of principal is the fundamental objective.
Securing the Best Possible Return:
We analyze banks and other leading financial institutions throughout the country to find the best possible return for our clients
Security of Mind
We want to help simplify your life. This is not a time to worry about finances or retirement income, so we recommend accounts predictable in terms of preservation of principal, rate of return and guaranteed income such as certificates of deposit, fixed annuities and savings accounts.
Our website was developed to educate you about the basic concepts of financial management. You will find a wealth of information in the form of newsletters, articles, financial calculators, research reports and educational videos. We hope you take advantage of these resources and visit us often.
Advice may include all aspects of a client's financial situation.