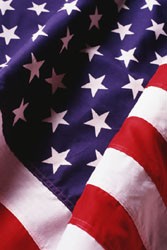 Federal National Funding is a full -service financial institution focused on the financial needs of Retired Individuals, Businesses and Private Universities/Colleges. We specialize in Asset Protection, Medicaid/ Long term care Planning, Medicare Supplements, Life Insurance, 401K/403B Rollovers, Retirement Income, Fixed Annuities, Business Financing /SBA Loans, Property & Casualty Insurance, Commercial Real Estate Financing, Higher Educational Funding and Government Benefits for Aging Seniors.
At Federal National Funding, we follow the "Three S's" approach to investing;
Safety of Principal:
We only utilize institutions where preservation of principal is the fundamental objective.
Securing the Best Possible Return:
We analyze banks and other leading financial institutions throughout the country to find the best possible return for our clients
Security of Mind
We want to help simplify your life. This is not a time to worry about finances or retirement income, so we recommend accounts predictable in terms of preservation of principal, rate of return and guaranteed income such as certificates of deposit, fixed annuities and savings accounts.
Our website was developed primarily to educate about the basic concepts of financial management. You will find a wealth of information in the form of newsletter articles, calculators, research reports and videos. We hope you take advantage of this resource and visit us often.
Advice may include all aspects of a client's financial situation.